Web Designing Training can be defined as the design of websites that are displayed on the internet. Now get interface Training to design a wonderful website. It usually refers to the user experience levels of website development rather than the software development. A web designer works on the appearance, layout, and, in some cases, content of a website that we wish to build for a beneficial track.
Web Designing Training In Chandigarh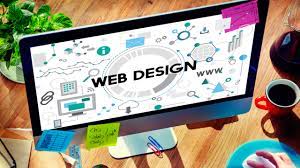 Scope Of Web Designing Training In Chandigarh
These days, there are lots of methods developed for the front end and back end. You can start to build the routing system with front-end frameworks these days and create data transactions with back-end programming. Moreover, certification can only get you placed in some job areas but real skills will help you to uphold your position in that company and also get a nice pay.
Earnings Of Web Designers In Chandigarh
The wages offered after the completion of the interface designing training will depend on various factors including education, certifications completed by the candidate, and most importantly, experience is required. As a fresher in this task, you can expect a starting salary of Rs. 10,000 to Rs. 25,000 per month depending on the type of work or course that you have pursued.
Webroot Technologies best for Web Designing Training?
Web designing can be a very efficient and productive method in a digital career. We give you a very strategic approach to learning. We assure you to become experts in your course for your secure future.