UI/Ux Designing Company In Chandigarh
UI/UX Designing Company In Chandigarh is only one i.e. Webroot Technologies because of unique designs and quality. Are you looking for User experience UI/UX designing company, user interface design (UI), and graphic design? If yes, Webroot Technologies has got you back. Our UI/UX designers can help improve the UI/UX and design of digital products that are already out there. We choose the best tools and techniques and use our many years of experience in UI and UX services to achieve the project's goals.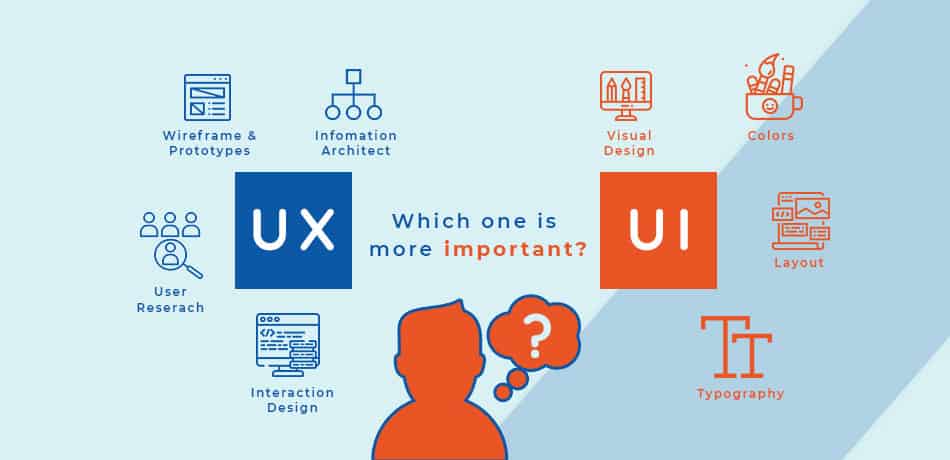 Benefits of UI/UX Design
Improves customer acquisition
Helps with customer retention
Increased productivity
More user engagement
Drive business growth
Scope of UI/UX Designing Company
The UI and UX Design help you get people to trust you and use your app or website because it gives them what they want. The number of people who use your website or app can show how good the UI and UX are. At Webroot Technologies, our professionals have a lot of experience with UI/UX design services, and they have a lot of knowledge about the needs of different businesses. So, if you also want to give your visitors a pleasing experience, contact Webroot Technologies!
Why Choose Webroot
Professional UI/UX designer
Wide-Ranging expertise
Access to tools and technologies
Competitive pricing
Responsive team
In the past, we've learned how to make an efficient design process that gets solid results to our clients faster. Because we have worked with Fortune clients, we know how to make your product faster and better than if we didn't.