Best Logo Designing Company In Chandigarh
Best Logo Designing Company in Chandigarh is very unique and has a good search on google. Because a well-designed logo is much more than a visual component. It plays a vital role in the recognition of brands. As the Top Logo Designing Company In Chandigarh, our professional logo designers understand how to create a memorable logo that stands out, resulting in developing a unique identity. Get our logo design services to obtain the ideal emblem for your brand.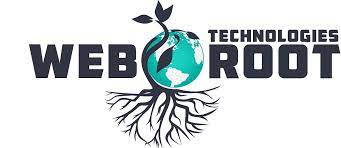 Benefits to hire a Best Logo Designing Company In Chandigarh
Makes a great first impression
Project a professional image of your brand
Build brand identity
Bring brand loyalty
Maximize return on investment
Best Trademark Designing Company In Chandigarh
The logo design is crucial for businesses that rely on websites and social media pages. There are hundreds of thousands of websites and online enterprises with which you must complete and differentiate yourself. A meaningful logo can assist you in attaining those goals. If you are looking for a professional logo designer that helps you create a meaningful yet unforgettable logo, get in touch with Webroot Technologies. 
Why Webroot Technologies Is The Best For This
Unique and creative designs
Professional Logo designers
Industry expertise
Affordable prices
As a leading logo designing company in Panchkula, our skilled logo designers have created unique and creative logos for both small and major businesses worldwide. Our custom logo design services are available in various packages to accommodate the unique requirements of each business. Contact us for a thorough proposal on your logo requirement and work with the industry's best logo designers.