E-mail Marketing Training In Chandigarh
Email marketing is a digital marketing strategy in which emails are sent consistently to an opted group list of customers and prospects, also known as subscribers. While it is one of the oldest forms of online marketing, it's also one of the most, effective ways to turn your knowns into customers. For this get Email Marketing Training from the best agencies and companies.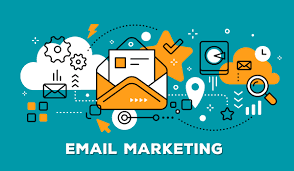 Why Email Marketing is Important
Email marketing is important basically for small businesses because it's a marketing workhorse. Not only does it help you to keep in touch with those that want to hear from you as you are on top of their mind but it also allows you to be aware of your readers, drive interested traffic, conduct surveys, share updates, makes announcements, etc.
Benefits of Email Marketing
The benefits of email marketing training are that it can help you to build your brand, complete your marketing goals, set yourself up as an expert, and grow your business revenue, all without breaking your budget or taking up all your precious time. This is also cost-effective for any kind of business.
Scope Of Email Marketing
Well-skilled and trained Email marketers can work in different roles, such as email strategist, email designer, email quality assurance specialist, email copywriter, and email optimizer. They can also work in any company with good pay, and also work as freelancers and as Email Marketing trainers in any institute or agency.
Webroot Academy
Email marketing can be a very efficient and productive method in a digital career. We provide Email marketing training with a very strategic method of learning. With the very good faculty and a peaceful learning environment. We assure you to become fluent and expert in your work for your secure future.