Social media optimization or SMO is the use of social media networks to manage and grow an organization's message and online presence. As a digital marketing strategy SMO can be used to increase awareness about new products and services, connect with customers, etc.
Social Media Optimization Services In Chandigarh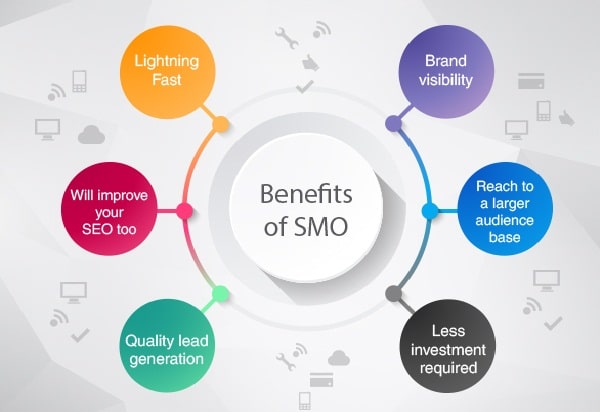 Benefits Of Hiring SMO Company In Chandigarh
Social media optimization often directs the users from these social media platforms to the company's website, where extra information can be provided. SMO involves using social media platforms to grow a company or organization's online reach.
Scope Of Social Media Optimization
If you have a small business then you need to start by making your profile on social media, if you are successful in making a presence you can definitely attract more customers in a short period of time. media optimization provides companies with a way to engage with customers interested and reach new ones.
You can easily expand your business platform and even work as an employee in any company and get a good living.

7 Ways To Improve Your SMO
There are several ways to improve SMO. But here are some Best techniques to boost it.
Reputation:- It is imperative to build your reputation as a reliable qualified source
Authority:- Be a notable authority in your respective field.
Engagement:-Promote more engagement, sharing, and posting.
Leadership:- Tackle all the problems to be a good leader.
Optimizing:-Upgrade technical aspects to rise Optimization.
Social:-To enhance your social field be sociable.
Media:-Increase your social media platform to influence.
Why Choose Webroot Technologics
SMO is considered to be one of the most popular choices of students these days in a digital career. We provide these students with a very efficient and interesting method of teaching. With the very good faculty and a happy learning environment.